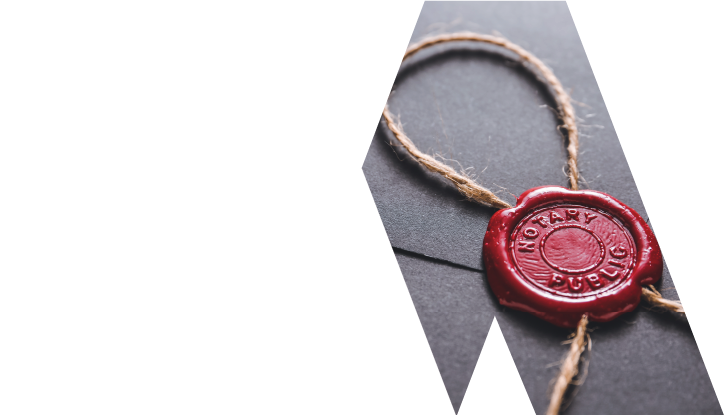 Auckland notary public
A notary public witnesses signatures on legal documents, takes sworn documents, administers oaths and certifies the authenticity of legal documents for use overseas.
One of only four notaries public on Auckland's North Shore, Armstrong Murray's Chris Davis has been a notary public for over 20 years.
A notary public must have practised law for more than ten years, owned or been a partner of a law firm for over seven years and been appointed by the Archbishop of Canterbury in England.
Appointments are required for notary services and are generally available on all weekdays except Wednesday.
We charge $80.00 for notarising the first document and $10.00 for each additional document or copy. Payment may be made in cash or by credit card. We do not accept payment by EFTPOS.
For more information, view our frequently asked questions about notary public services.
Our notary public, Chris Davis, will quickly and carefully deliver the notary services you require.
Our notary public services:
Document witnessing
Document authentication
Obtaining an apostille
Obtaining authentication of notarised documents
Engaging with Department of Internal Affairs